by William Somervile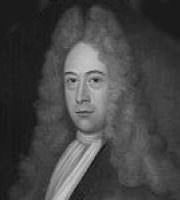 A SHEEP , well-meaning brute! one morn
Retir'd beneath a spreading thorn,
A pealing storm to shun;
Escap'd indeed both rain and wind,
But left, alas! his fleece behind:
Was it not wisely done?
MORAL .
Beneath the blast while pliant osiers bend,
The stubborn oak each furious wind shall rend.
Discreetly yield, and patiently endure
Such common evils as admit no cure:
These fate ordains, and Heaven's high will has sent:
In humble littleness submit content;
But those thy folly brings in time prevent.
Last updated February 16, 2018