by Laurence Hope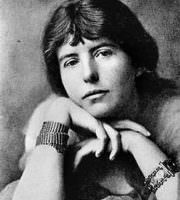 Just in the hush before dawn
A little wistful wind is born.
A little chilly errant breeze,
That thrills the grasses, stirs the trees.
And, as it wanders on its way,
While yet the night is cool and dark,
The first carol of the lark,--
Its plaintive murmurs seem to say
"I wait the sorrows of the day."
Last updated January 14, 2019