by Laurence Hope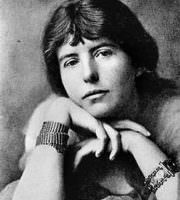 I am not sure if I knew the truth
What his case or crime might be,
I only know that he pleaded Youth,
A beautiful, golden plea!
Youth, with its sunlit, passionate eyes,
Its roseate velvet skin--
A plea to cancel a thousand lies,
Or a thousand nights of sin.
The men who judged him were old and grey
Their eyes and their senses dim,
He brought the light of a warm Spring day
To the Court-house bare and grim.
Could he plead guilty in a lovelier way?
His judges acquitted him.
Last updated January 14, 2019