by Christopher Morley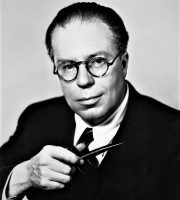 A representation of what happens when Mr. Dunraven Dulcet, the gifted
poet, reads some of his verses to an audience of two hundred ladies
and one man. After Mr. Dulcet has been introduced, and after he has
expressed his mortification (or is it gratification?) at Madam
Chairman's kind remarks, he proceeds as follows. The comments of his
audience are indicated in italics.
Romance abides in humble things:--
How commonplace the precious ore!
The shining vision sometimes springs
The one man:
From too much cheese the night before!
The man who seeks the True Romance
Among the high aristocrats,
Forgets the crowning circumstance
Mrs. Smith:
My dear, he wears the sweetest spats!
Some little gutter-dabbling child,
Some shabby clerk whom all despise--
On him Olympus may have smiled
Mrs. Brown:
He has those dark romantic eyes!
Some shimmer from the lustred dawn
Of hitherto unguessed to-morrows,
Imperishable laurels drawn
Mrs. Jones:
I think he must have secret sorrows!
Immeasurable arcs of sky,
Vast spaces where the great winds shout,
His eye must pierce, his hand must try....
Mrs. Robinson:
Too bad that he is growing stout!
His heart is like a parchment scroll
Whereon the beautiful, the true,
Are registered; and in his soul
Mrs. Smith:
I do love poetry, don't you?
Romance abides in humble things,
And humble people understand
That feathers from an angel's wings
Mrs. Brown:
I must just go and shake his hand!
Last updated November 03, 2022