by Christopher Morley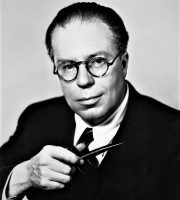 THE furnace tolls the knell of falling steam,
The coal supply is virtually done,
And at this price, indeed it does not seem
As though we could afford another ton.
Now fades the glossy, cherished anthracite;
The radiators lose their temperature:
How ill avail, on such a frosty night,
The 'short and simple flannels of the poor.'
Though in the icebox, fresh and newly laid,
The rude forefathers of the omlet sleep,
No eggs for breakfast till the bill is paid:
We cannot cook again till coal is cheap.
Can Morris-chair or papier-mâché bust
Revivify the falling pressure-gage?
Chop up the grand piano if you must,
And burn the East Aurora parrot cage!
Full many a can of purest kerosene
The dark unfathomed tanks of Standard Oil
Shall furnish me, and with their aid I mean
To bring my morning coffee to a boil.
Last updated November 03, 2022