by Christopher Morley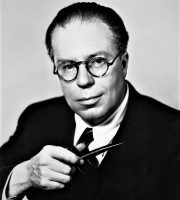 With Apologies to William Blake
Tiger, tiger of the seas,
King of scarlet butcheries,
What infernal hand and eye
Planned your dread machinery?
Men of Hamburg, Bremen, Kiel,
Watch the gauge and turn the wheel,
Proud, perhaps, to have defiled
Oceans, to destroy a child.
With your thunderbolt you strike
Cargo, women, all alike--
Stain with red God's clean green sea,
Call it 'naval victory.'
U-boat, U-boat, as you grope
With your half-blind periscope,
Lo, your hateful trail we mark,
Send you to your kin, the shark!
Last updated November 03, 2022