by Christopher Morley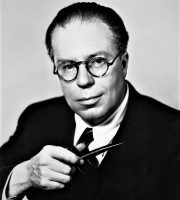 Not at their own dear country's call,
But answering another voice,
They gave to Liberty their all,
Nor faltered in the choice.
Their young and ardent hearts were coined
Into a golden seal for France;
Above their graves two flags are joined;
They lie beyond mischance.
And we, remembering whence came
Our Goddess where the sea-tide runs,
Nobly acquit the noble claim
France has upon our sons.
Who dies for France, for us he dies,
For all that gentle is and fair:
God prosper, in those shell-torn skies,
Our chivalry of air.
Last updated November 03, 2022