by Christopher Morley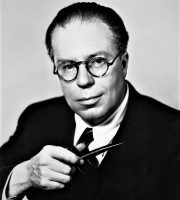 To Rupert Brooke
O England, England ... that July
How placidly the days went by!
Two years ago (how long it seems)
In that dear England of my dreams
I loved and smoked and laughed amain
And rode to Cambridge in the rain.
A careless godlike life was there!
To spin the roads with Shotover,
To dream while punting on the Cam,
To lie, and never give a damn
For anything but comradeship
And books to read and ale to sip,
And shandygaff at every inn
When The Gorilla rode to Lynn!
O world of wheel and pipe and oar
In those old days before the War.
O poignant echoes of that time!
I hear the Oxford towers chime,
The throbbing of those mellow bells
And all the sweet old English smells--
The Deben water, quick with salt,
The Woodbridge brew-house and the malt;
The Suffolk villages, serene
With lads at cricket on the green,
And Wytham strawberries, so ripe,
And Murray's Mixture in my pipe!
In those dear days, in those dear days,
All pleasant lay the country ways;
The echoes of our stalwart mirth
Went echoing wide around the earth
And in an endless bliss of sun
We lay and watched the river run.
And you by Cam and I by Isis
Were happy with our own devices.
Ah, can we ever know again
Such friends as were those chosen men,
Such men to drink, to bike, to smoke with,
To worship with, or lie and joke with?
Never again, my lads, we'll see
The life we led at twenty-three.
Never again, perhaps, shall I
Go flashing bravely down the High
To see, in that transcendent hour,
The sunset glow on Magdalen Tower.
Dear Rupert Brooke, your words recall
Those endless afternoons, and all
Your Cambridge--which I loved as one
Who was her grandson, not her son.
O ripples where the river slacks
In greening eddies round the "backs";
Where men have dreamed such gallant things
Under the old stone bridge at King's,
Or leaned to feed the silver swans
By the tennis meads at John's.
O Granta's water, cold and fresh,
Kissing the warm and eager flesh
Under the willow's breathing stir--
The bathing pool at Grantchester....
What words can tell, what words can praise
The burly savour of those days!
Dear singing lad, those days are dead
And gone for aye your golden head;
And many other well-loved men
Will never dine in Hall again.
I too have lived remembered hours
In Cambridge; heard the summer showers
Make music on old Heffer's pane
While I was reading Pepys or Taine.
Through Trumpington and Grantchester
I used to roll on Shotover;
At Hauxton Bridge my lamp would light
And sleep in Royston, for the night.
Or to Five Miles from Anywhere
I used to scull; and sit and swear
While wasps attacked my bread and jam
Those summer evenings on the Cam.
(O crispy English cottage-loaves
Baked in ovens, not in stoves!
O white unsalted English butter
O satisfaction none can utter!) ...
To think that while those joys I knew
In Cambridge, I did not know you.
Last updated November 03, 2022