by Christopher Morley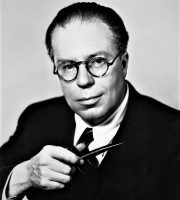 No man in England slept, the night he died:
The harsh, stern spirit passed without a pang,
And freed of mortal clogs his message rang.
In every wakeful mind the challenge cried:
Think not of me: one servant less or more
Means nothing now: hold fast the greater thing--
Strike hard, love truth, serve England and the King!
Servant of England, soldier to the core,
What does it matter where his body fall?
What does it matter where they build the tomb?
Five million men, from Calais to Khartoum,
These are his wreath and his memorial.
Last updated November 01, 2022