by Christopher Morley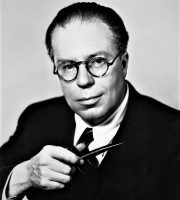 AS I sat, to sift my dreaming
To the meet and needed word,
Came a merry Interruption
With insistence to be heard.
Smiling stood a maid beside me,
Half alluring and half shy;
Soft the white hint of her bosom-
Escapade was in her eye.
'I must not be so invaded,'
(IN anger then I cried)-
'Can't you see that I am busy?
Tempting creature, stay outside!
'Pearly rascal, I am writing:
I am now composing verse-
Fie on antic invitation:
Wanton, vanish-fly-disperse!
'Baggage, in my godlike moment
What have I to do with thee?'
And she laughed as she departed-
'I am Poetry,' said she.
Last updated November 04, 2022