by Diane Fahey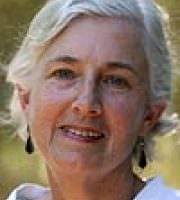 Deor knew the wanderer's fate, dispossessed
of his living quit the breathless, listening hall,
his prince's smile, to watch this driven, starless sky —
its every change a new, imponderable sign.
The wind's lamentation called forth his answer:
anguished bones sang amid rushing air —
for his hearth, the pale, vanquished sun.
Surges of memories, myths, have drenched his heart,
have purified its grief. One final song
of pain endured, of the song outlasting pain.
Listen to the winds. I shall not pass this way again.
From:
Voices from the honeycomb
Last updated September 05, 2017