by Diane Fahey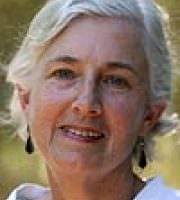 A beekeeper, cultivator of wide fields.
One wanton act brings on the tragedy:
the girl wrenching from his grip, to stumble
beneath a tree, uncoil a serpent.
No healing arts can save her:
he feels remorseless rancour;
slowly, his bees fall silent.
Only at the last does he atone,
pour out the blood of bulls. After nine days,
bees mill in rotting carcases, swarm
to the tree from which he'll cull them —
beginning again, not knowing
the story's end:
Eurydice in the Underworld —
rescued; then returning.
Orpheus singing her loss,
torn to pieces as he sings,
brought finally to meet her.
From:
Listening to a far sea
Last updated January 14, 2019