by Diane Fahey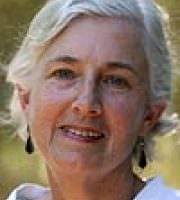 Too many cars on the bridge, too many
people in the streets — perfect tans and teeth,
designer shorts, fashion-statement dogs.
In this tucked-away old town, a new languor,
the smell of money. Mansions rise above
swift ruins, tinted windows glint.
But on the beach, as ever, toddlers take their
first steps into foam-toothed inches, screaming
with fear and joy as if flying to the moon;
infants are carried out in state above
a glittering floor. And on some weekdays,
even in late January — the sun's bite
still sharper, the sea a cornflower blaze —
the sand bakes and blows, unprinted.
From:
Sea wall and river light
Last updated January 14, 2019