by Donald Hall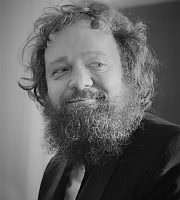 At sixteen he dismisses his mother with contempt.
She hears with dread the repulsive wave's approach
and her fifty-year-old body smothers under water.
An old man loses half his weight, as if by stealth,
but finds in his shed his great-grandfather's knobbly cane,
and hobbles toward youth beside the pond's swart water.
She listens to the dun-colored whippoorwill's
three-beat before dawn, and again when dusk
enters the cornfield parched and wanting water.
He imagines but cannot bring himself to believe
that the dead woman enters his house disguised
or that the young rabbi made vin rouge from water.
Within the poem he and she—hot, cold, and luke—
converge into flesh of vowels and consonant bones
or into uncanny affection of earth for water.
Last updated September 21, 2022