by Dorothy Wellesley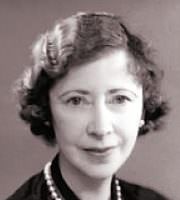 Barabbas, Judas Iscariot,
The night after He died,
The night after He cried
'They know not what they do',
What did you do?
Chaste, and sober from prison,
You went to a tavern, Barabbas,
You drank the night through,
You shared thirty pieces of silver,
Judas Iscariot and you.
Barabbas disorderly,
Bawdy Barabbas,
Drank, stole, and swore;
Next day was back in prison!
By word of a whore.
Judas Iscariot, sun half arisen,
Went out in the gloom.
Beautiful Judas Tree,
April in bloom.
From:
1941, The Oxford Book of Modern Verse
Last updated September 13, 2017