by Edgar Albert Guest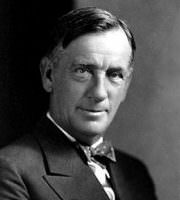 "NEVER again," said Mrs. Green, as she swayed in her rocking chair,
"Never again will I think one house big enough for two to share;
Never again will I go away with another family,
I've had a month of that game this year, and once is enough for me.
"I fried the fish and I stood all day in a kitchen stifling hot,
While Mrs. Burroughs, arrayed in pink, sat out in a shady spot;
And we were to share in the work, you know, but little the work she did;
Whenever there was any work to do she hurried away and hid.
"Her children - impudent little brats - were always abusing mine,
They were always yelling for something, too!
In a week I was sick of their whine;
Oh, she's all very nice in town, I know, when her hair has the proper friz,
But you've only to live with that woman a week to know what she really is."
Last updated January 14, 2019