by Edgar Albert Guest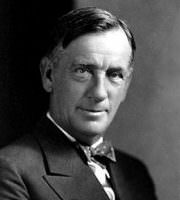 HE has not lived in vain
If men can say
When he has passed away:
"He labored not for gain."
If one can truly say:
"I loved him for his smile,
He walked with me a mile,
And cheered my weary way."
If only one shall stand
And sadly murmur this:
"My friend, my friend, I'll miss
The pressure of your hand."
If only this remain:
One heart that he has cheered;
His monument is reared,
He has not lived in vain.
Last updated January 14, 2019