by Edgar Albert Guest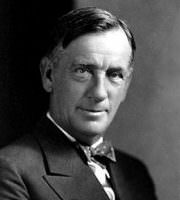 Time was I used to worry and I'd sit around an' sigh,
And think with every ache I got that I was goin' to die,
I'd see disaster comin' from a dozen different ways
An' prophesy calamity an' dark and dreary days.
But I've come to this conclusion, that it's foolishness to fret;
I've had my share o' sickness, but I
Ain't
Dead
Yet!
Wet springs have come to grieve me an' I've grumbled at the showers,
But I can't recall a June-time that forgot to bring the flowers.
I've had my business troubles, and looked failure in the face,
But the crashes I expected seemed to pass right by the place.
So I'm takin' life more calmly, pleased with everything I get,
An' not over-hurt by losses, 'cause I
Ain't
Dead
Yet!
I've feared a thousand failures an' a thousand deaths I've died,
I've had this world in ruins by the gloom I've prophesied.
But the sun shines out this mornin' an' the skies above are blue,
An' with all my griefs an' trouble, I have somehow lived 'em through.
There may be cares before me, much like those that I have met;
Death will come some day an' take me, but I
Ain't
Dead
Yet!
Last updated January 14, 2019