by Edward Dorn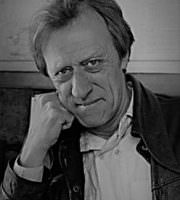 But now I pass
graveyards in a car.
The dead lie,
unsuperstitiously,
with their feet toward me--
please forgive me for
saying the tombstones would not
fancy their faces turned from the highway.
Oh perish the thought
I was thinking in that moment
Newman Illinois
the Saturday night dance--
what a life? Would I like it again?
No. Once I returned late summer
from California thin from journeying
and the girls were not the same.
You'll say that's natural
they had been dancing all the time.
Last updated May 02, 2015