by Eugene Field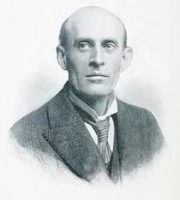 Seek not, Leuconoee, to know how long you're going to live yet,
What boons the gods will yet withhold, or what they're going to give yet;
For Jupiter will have his way, despite how much we worry,--
Some will hang on for many a day, and some die in a hurry.
The wisest thing for you to do is to embark this diem
Upon a merry escapade with some such bard as I am.
And while we sport I'll reel you off such odes as shall surprise ye;
To-morrow, when the headache comes,--well, then I'll satirize ye!
Last updated January 14, 2019