by Eugene Lee-Hamilton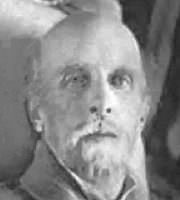 Friend, I am weary of this world of ours,
Where nibbling cares outnumber nibbling mice,
Where all is fleeting as a film of ice,
Where hidden cankers nip the budding flowers,
Where, as years pass, the temper slowly sours,
Where every pleasure hath some pain for spice,
Where happiness is as a cast of dice,
Where creep the sad, and fly the pleasant hours.
Come, spread thy sail, and steer for Fairyland,
To print thy foot on Fancy's golden strand,
For that alone is lasting and is true.
There everything which glitters is of gold,
There nought grows ever chill or ever old,
And all is radiant that we travel through.
Last updated January 14, 2019