by Eugene Lee-Hamilton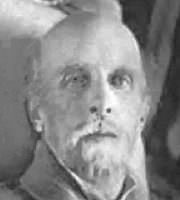 Doubtless I know how pleasant is the blaze,
And love to sit and warm me by the hearth
When every face which most I love on earth
Is seen or hidden, as the shadow plays;
And well I know how black are wintry ways
When night holds all, with darkness, cold and dearth,
And how we prize the kisses and the mirth,
And how a summoned sitter stays and stays:
But oh, dame Alice, would you keep me here
Beside life's hearth that burns so warm and bright,
When, from without, God's call hath struck mine ear?
One short sharp pang, one solitary smite
Which ends the warmth will also end the fear.
Now kiss me, for I go into the night.
Last updated January 14, 2019