by Hazel Hall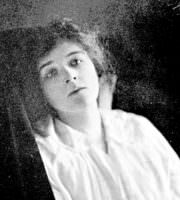 Beauty streamed into my hand
In sunlight through a pane of glass;
Now at last I understand
Why suns must pass.
I have held a shadow, cool
Reflection of a burning gold,
And it has been more beautiful
Than hands should hold.
To that delicate tracery
Of light, a force my lips must name
In whispers of uncertainty,
Has answered through me in a flame.
Beauty is the core of fire
To reaching hands; even its far
Passing leaves a hurt desire
Like a scar.
Last updated May 31, 2019