by James McAuley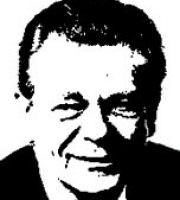 Propped boughs are heavy with apples,
Springtime quite forgotten.
Pears ripen yellow. The wasp
Knows where windfalls lie rotten.
Juices grow rich with sun.
These autumn days are still:
The glassy river reflects
Elm-gold up the hill,
And big white plumes of rushes.
Life is full of returns;
It isn't true that one never
Profits, never learns:
Something is gathered in,
Worth the lifting and stacking;
Apples roll through the graders,
The sheds are noisy with packing.
Surprises of the sun
From:
Surprises of the sun
Last updated January 14, 2019