by John Crowe Ransom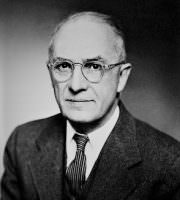 She was small, ripe, round, a maid not maculate
Saving her bright cheeks, but the rude bridegroom
Claims her, his heavy hand has led her home.
Nor did he pull her gently through his gate
As had a lover dainty and delicate:
The two-and-thirty cut-throats doing his will
Tore off her robe and stripped her bare until
Drunken with appetite, he devoured and ate.
A pleasant slaver drools from off his tongue
Where he has eaten the admirable peach
Who nested high, but could not foil his reach;
His sharp work is unloverly, bringing the wry
To squeamish Abbott's face; unnoticed by
The oblivious gelding stamping in his dung.
Last updated October 11, 2022