by John Crowe Ransom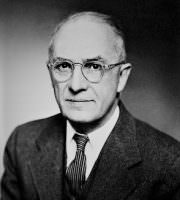 But Abbott when he sought him was nowhere.
Paul said not all his eggs therefore were addled,
Not much: "For let my gelding Trey be saddled.—
And he flies like a young rich landlord god on air,
The earth his wealth, ethereal, yet aware
Of the tread of the dark wood mold and turfy rye,
Rich smell of horse in his nostril, wind in his eye,
And galloping through the autumn all his care.
The country beauty flushed him up to the ears.
He put the gelding to the hurdles, and Trey
Must take them every one in Paul's own way,
For if his spirit failed him and he shrank,
Right back Paul drove him rowelling his flank,
But clicking the boards he gave his master fears.
Last updated April 01, 2023