by John Crowe Ransom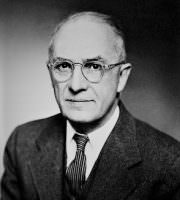 I heard a story of a sailing man.
He was a surly sort of mariner,
He used to swear at all the seven seas,
And rode them dauntless up and down the earth.
But when he sickened of the windy wash,
He took to wife a proper village woman
And put her in a precious little house;
And there he weathered many winter seasons,
Knocking the ashes neatly from his pipe
Upon the tended hearth.
And only when he went upon the moors,
And felt the sting and censure of the winds,
And tasted of the salt blown in from sea,
Then only would he curse the marriage morning,
And swear he'd not go skulking back again
To sit that hearth like any broken bitch
Whose running time was over.
Last updated November 04, 2022