by John Vance Cheney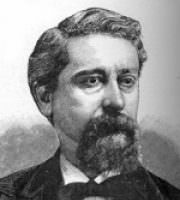 His people called, and forth he came
As one that answers to his name;
Nor dreamed how high his charge,
His privilege how large, —
To set the stones back in the wall
Lest the divided house should fall.
The shepherd who would keep
The flocks, would fold the sheep,
Humbly he came, yet with the mien
Presaging the immortal scene, —
Some battle of His wars
Who sealeth up the stars.
No flaunting of the banners bold
Borne by the haughty sons of old;
Their blare, their pageantries,
Their goal, — they were not his.
We called, he came; he came to crook
The spear into the pruning-hook,
To toil, untimely sleep,
And leave a world to weep.
Last updated January 14, 2019