by John Vance Cheney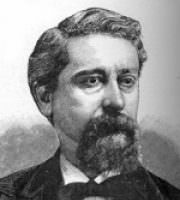 On the south winds a flurry;
The slow clouds hurry,
The blue looks knowing.
There is coming and going
Of voices and wings and feet;
There is bringing and mixing of sweet,
Of tenderest hues
The deft hours use;
There is peering of happy faces
From secret, shadowy places.
The fluters of June
Blow a blissful tune;
On the leaves but the gleam
And the tremble of dream;
The gate of the sun-god closes.
But, all alone, will Love toil on,
Labor she will till the dark be gone;
And to-morrow there'll be roses.
Last updated January 14, 2019