by John Vance Cheney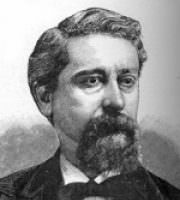 I saw a wild bird on a rock,
By sun-fire tried and tempest-shock;
Rider and tamer of the wind,
A king among his kingly kind.
Dim as the dim and quiet night,
He sat there, folded in his might;
Still as the rock, so still and gray,
He sat the solemn hours away.
"Hears he," I mused, "the melody,
The dream-sound, in the mountain tree;
And does remembered glory thrill
That proudest spirit of the hill?"
Round his shut wings and humbled head,
A voice from out the silence said,—
The eagle, when the day is done,
Forgets he faced the flaming sun.
Last updated January 14, 2019