by John Vance Cheney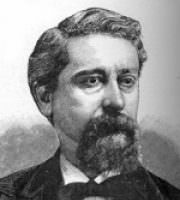 Courtier, in unpretending dress
Of all-excelling idleness,
No liegeman struts that can outshine
Me, in this good old garb of mine.
Young whirlwinds always ask me where
They turn round dances in the air;
And I am masker on the green
When firefly lanterns light the scene.
The squirrel, sharp in tooth and eye,
Salutes me as I saunter by;
Yes, ere the robin starts her nest
She asks which bough I think the best.
Oft am I hid with bats at noon,
Abroad with owls at rise of moon;
With wary hare and sleeky mole
I am the same congenial soul.
I take the breezes by the arm,
And tramp at will my neighbor's farm;
Herself I serve, without a care,
Her Highness of the Open Air.
Last updated January 14, 2019