by John Vance Cheney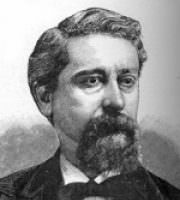 Would you understand
The language with no word,
The speech of brook and bird,
Of waves along the sand?
Would you make your own
The meaning of the leaves,
The song the silence weaves
Where little winds made moan?
Would you know how sweet
The falling of the rill,
The calling on the hill,—
All tunes the days repeat?
Neither alms nor art,
No toil, can help you hear;
The secret of the ear
Is in the open heart.
Last updated January 14, 2019