by John Vance Cheney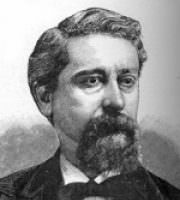 Dost deem him weak that owns his strength is tried?
Nay, we may safely lean on him that grieves:
The pine has immemorially sighed,
The enduring poplar's are the trembling leaves.
To feel, and bow the head, is not to fear;
To cheat with jest — that is the coward's art:
Beware the laugh that battles back the tear;
He 's false to all that 's traitor to his heart.
He of great deeds does grope amid the throng
Like him whose steps toward Dagon's temple bore;
There 's ever something sad about the strong —
A look, a moan, like that on ocean's shore.
Last updated January 14, 2019