by John Vance Cheney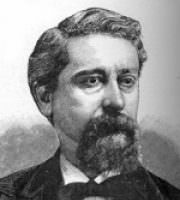 I
Ere roves the bee or cometh forth the flower,
Ere on the tree the south wind bloweth power,
The naked place I crown; I edge the stream;
Into love's face I look, and feed her dream.
II
My lot with man is cast.
I round him shine and wave,
Nor fail him at the last:
I lie upon his grave.
Last updated January 14, 2019