by John Vance Cheney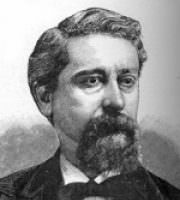 The wind is awake, pretty leaves, pretty leaves,
Heed not whaThe says; he deceives, he deceives:
Over and over
To the lowly clover
He has lisped the same love (and forgotten it, too)
He will soon be lisping and pledging to you.
The boy is abroad, pretty maid, pretty maid,
Beware his soft words; I'm afraid, I'm afraid:
He has said them before
Times many a score,
Ay, he died for a dozen ere his beard pricked through,
And the very same death he will die for you.
The way of the boy is the way of the wind,
As light as the leaves is dainty maid-kind;
One to deceive,
And one to believe —
That is the way of it, year to year;
But I know you will learn it too late, my dear.
Last updated January 14, 2019