by John Vance Cheney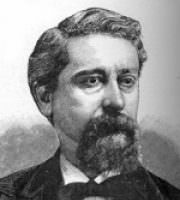 It was in a still place of graves.
I asked the wind, whose faint dream-waves
Followed the mounds along, "What meaning has
This flowret gladding all the grass,
This loved-one of the light,
Rooted in death-dark and long night?"
And the wind said: "Two things men lay
In death's unending night away,—
Their joys and sorrows. Sorrows I let sleep,
But the dear joys no grave may keep;
I lure them back. They know
My breath, they lean the way I blow."
Last updated January 14, 2019