by John Vance Cheney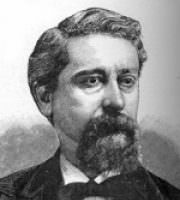 We move across the morning lake
Soon as the dawns begin,
The evening lamps of gold we break
When the stars are looking in.
We wake with morn, and forth we go,
We follow after day;
Like thoughts we wander to and fro,
Like dreams we pass away.
We help the brightness where it weaves
The hill his glittering crown;
We come among the valley leaves,
They flutter up and down.
We rouse at noon the sleepy reeds,
And they make melody;
We fret the meads, and set the weeds
A-swinging blissfully.
We linger where the roses are
When warmth and light are gone;
We take their sweet, and bear it far
To her whose cheek is wan.
We bring her wilding melody,
Beyond the singer's art;
Sweeter than in the summer tree
It trembles at her heart.
The living meet us, whither led,
We greet them as we blow;
We bend the grasses on the bed
Of them that never know.
Last updated January 14, 2019