by John Vance Cheney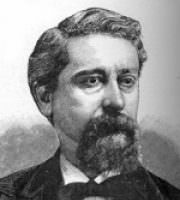 html PUBLIC "-//W3C//DTD XHTML 1.0 Strict//EN" "http://www.w3.org/TR/xhtml1/DTD/xhtml1-strict.dtd"> John Vance Cheney" />
When other birds sing not,
Rifting the dreary rain,
Then cheerly, sparrow, you
Pipe your timely strain.
A hasty, wayward song,
Right faulty, I dare say;
But who will find it so
On a rainy day?
The critics nod, not you,
Minstrel of drizzly skies;
Sparrow, you know your hour.
Would we were half as wise!
Last updated January 14, 2019