by John Sibley Williams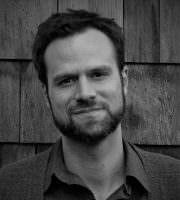 There are forgotten, breathless words I swore forever to remember.
There are closed doors beside, behind, the ones that I have opened.
There are books I love yet still have never read.
There are poems I've never written and others I have erased.
Like memories, they are the same.
There is a nearby window from which I've never jumped.
The light has played into shadow within this deep room
while the sun fattened its calves for poetry's slaughter.
There is a heart I never surrendered. There are hearts
for which I endlessly searched, amongst the city midnight,
the country dawn. Like language, they are one.
There is a death that never hounded me and another
sleeping in my skin. Until they are one
I am a tree and its apple, neither
feeling the wind nor tasting the nectar.
From:
The Art of Raining, chapbook
Last updated September 08, 2011