by Joseph Ignatius Constantine Clarke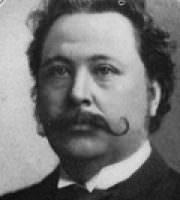 Oh sweet, with thy rosebud red at my heart
I could die, and smile at the pain,
For my darling, my darling I know thou art,
And love is my sole refrain.
With thy rose at my heart I sat bowed and still
While the violins wailed in tune,
And the flutes piped mellow and piccolos shrill,
And the horn wooed the deep bassoon.
They were playing new dances and ballads old,
And a war march loud and strong,
But ditty or dithyramb, quaint or bold,
They all sang the one sweet song
The song of a rosebud red at my heart,
Of a love like the morning's glow.
For oh, my darling thou lt be as thou art
While the roses of love can blow.
Last updated January 14, 2019