by Robert Laurence Binyon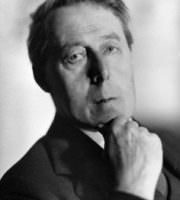 O Love of my Love, O blue,
Blue sky that over me bends!
The height and the light are you,
And I the lark that ascends,
Trembling ascends and soars,
A heart that pants, a throat
That throbs, a song that pours
The heart out as it sings.
Lo, the dumb world falls remote,
But higher, brighter, the golden height!
Oh, I faint upon my wings!
Lift me, Love, beyond their flight,
Lift me, lose me in the light.
Last updated January 14, 2019