by Robert Laurence Binyon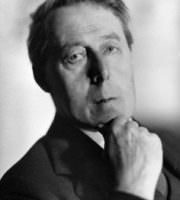 What boat is this that bears
My soul on an ocean, fanned
By new arriving airs
From an undiscovered land?
Is this Love's magic boat, and these
The waves of his unsounded seas?
Pangs of the soul's desire
My voyage swiftly urge;
Day--long I flee, afire
To overtake the verge;
But still into infinity
Escape before me sky and sea.
Anchor, my heart; abide,
And search the seas no more.
Out of this water wide
Never shall dawn a shore,
Till wave and sun have ceased to gleam,
And wondrous truth dies out in dream.
Last updated January 14, 2019