by Melissa Broder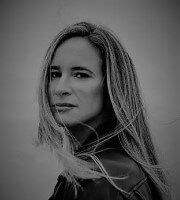 Have I ever thought that I am evil and I want too much?
No, I am going to make a man pork chops and the chops will be
a cinema of compassion. Then what of that piggy?
I am writing no promises on any walls, I want to be
beholden to no creature, responsible for no breed, I am
a number and I did not ask to be bred, I never said
dream a little dream of me that was your very own volition.
I do not know the you of whom I speak. But I have an asshole
that must be kept clean and it is enough of a punishment.
Copyright ©:
Melissa Broder
Last updated April 03, 2023