by Melissa Broder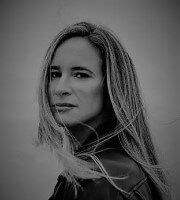 The most romantic thing a human being can say
to another human being is Let me help you vomit.
No human being has ever said this to me
& I keep going to god too clean as though god
is frightened of muddy feet. If I am missing
a hairpin I don't go at all. Please describe
your vomiting; it is like a psalm for me
a place where wilderness might be new.
Other people's dirt makes a lovely frock.
Grant I be forgiven in the gush.
Copyright ©:
Melissa Broder
Last updated April 03, 2023