by Nate Marshall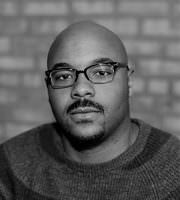 O, word i know
the meaning of
but don't know.
when i was young you were a drive
to see family & attend a convention
with my parents. there was the lone trip
to a water park in Wisconsin & that is the end
of us. but you must remember the week we had
in South Carolina? with my best friend's family
we went on plantation
tours to see all the flowers,
the beautiful gardens & all i could see
was the blood. i still wonder who keeps
ground on those plots now, though i think
i can guess.
i don't get you
or rather i don't give you
the time & i don't take
the time. i'm from 2 jobs at minimum
& retiring only to turn the house into
a home business. the story goes
that more than one of my relations
used to visit dope houses in their work uniforms
& maybe the high is also
an occupation.
i have tax forms and under the table work
falling out of my head like hair.
i haven't seen a week of mine end since
i was at least 18.
vacation you a lie & i don't lie down for much
of anything these days.
in Guatemala, we met again
& i asked you not to take me
but we are here with an ex-love because
the flights were paid & the trip planned.
on the plane home, she got an upgrade
to first class & made me sit next to her
because the seat was empty
though i was still coach
& 45 minutes into the flight
they checked my ticket &
i got moved back
where i belonged.
Last updated September 27, 2022