by Patience Worth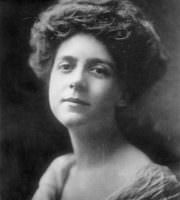 Brother, weary o' the plod,
Art sorried sore o' waiting?
Brother, bowed aneath the pack o' Earth,
Art seeking o' the path
That leadest thee unto new fields
O' green, and breeze-kissed airs?
Art bowed and bent o' weight o' sorry?
Art weary, weary, sore?
Then come and hark unto this song o' Him.
Hast thou atrodden 'pon the Earth,
And worn the paths o' folly
Till thou art foot-sore?
And hast the day grinned back to thee,
A folly-mask adown thy path,
That layeth far behind thee:'
Thy heart, my brother, hast thou then
Alost it 'pon the path?
And filled thee up o' word and tung
O' follysingers long the way?
Ah, weary me, ah, weary me!
Come thou unto this breast.
For though thou hast suffered o' the Earth,
And though thy robe be stained
O' travel o'er the stony way,
And though thy lips deny thy heart,
Come thou unto this breast, the breast o' Him.
For He knoweth not the stain.
Aye, and the land o' Him doth know
No stranger 'mid its hosts.
Ayea, and though thou comest mute,
This silence speaketh then to Him,
And He doth hold Him ope His arms.
So come thou brother, weary one, to Him,
For 'tis but Earth and men who ask thee WHY.
Last updated January 14, 2019