by Patience Worth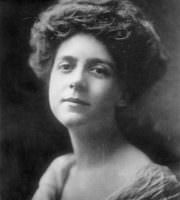 Tender melody, tuned of love,
Flowing the valley, bursting the hedge,
Parting the willows and streaming
Thy gladness upon men.
Oh, tender melody, most sacred!
Art thou a sacrament from His hand?
Behold, my soul has thirsted
And my heart hath dried, when lo,
His hand, from out the wicker heaven,
Unloosed a nightingale for my draught!
Last updated January 14, 2019