by Philip Freneau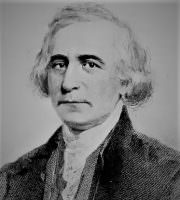 "FAR be the dull and heavy day
"And toil and restless care from me—
"Sorrow attends on loads of gold,
"And kings are wretched, I am told;
"Soon from the noisy town remov'd
"To such wild scenes as Shenstone lov'd,
"Where, fixt the leafless oaks between,
"Less haughty grows the winter green,
"There, Night, will I (lock'd in thy arms,
"Sweet goddess of the sable charms)
"Enjoy the dear, delightful dreams
"That Fancy prompts by sylvan streams,
"Where wood-nymphs walk their evening round,
"And fairies haunt the moonlight ground.
"BENEATH some mountain's towering height
"In cottage low I hail the night
"Where jovial swains with heart sincere
"Welcome the new returning year;—
"Each tells a tale, or chants a song
"Of her, for whom he sigh'd so long,
"Of Dolly fair or Delia coy,
"Negl•cting still her love-sick boy—
"While near the hoary headed sage
"Recalls the feats of youth's gay age
"All that in past time e'er was seen,
"And many a frolick on the green,
"How champion he with champions met,
"And fiercely they did combat it—
"Or how, full oft with horn and hound
"They chac'd the deer the forest round—
"The panting deer as swiftly flies,
"Yet by the well aim'd musquet dies!
"THUS pass the evening hours away,
"Unnotic'd dies the parting day,
"Unmeasur'd flows that happy juice,
"Which mild October did produce,
"No surly sage, too frugal found,
"No niggard housewife deals it round,
"But swift as changing goblets pass
"They bless the virtues of the glass.
"BUT now the moon, exalted high,
"Adds lustre to the earth and sky,
"And in the mighty ocean's glass
"Admires the beauties of her face—
"About her orb you may behold
"The circling stars that blush with cold—
"But they in brighter seasons please,
"Winter can find no charms in these,
"While less ambitious, we admire,
"And more esteem domestic fire.
"O COULD I there a mansion find
"Suited exactly to my mind,
"Near that industrious, heavenly trai•
"Of rustics honest, neat, and plain;
"The days, the weeks, the years to pass
"With some good natur'd, longing lass,
"With her the cooling spring to sip,
"And seize, at will, her damask lip;
"The groves, the springs, the shades divine,
"And all Arcadia should be mine.
"STEEP me, steep me some poppies deep
"In beechen bowl, to bring on sleep;
"Love hath my soul in fetters bound,
"Thro' the dull night no sleep I found—
"O gentle sleep! bestow thy dreams
"Of fields, and woods, and murmuring streams,
"Deep, tufted groves, and grottoes rare,
"And Flora, charming Flora, there.
"DULL Commerce, hence, with all thy train
"Of debts, and dues, and loss, and gain;—
"To hills, and groves, and purling streams,
"To days of ease, and heaven-born dreams
"While wiser Damon hastes away,
"Should I in this dull city stay,
"Condemn'd to death by slow decays
"And care, that clouds my brightest days
"NO—by Silenus' self, I swear,
"In rustic shades I'll kill that care."
SO spoke Lysander, and in haste
His clerks di•charg'd, his goods re-cas'd,
And to the western forests flew
With fifty airy schemes in view;
His ships were set to public sale—
But what did all this change avail?—
In three short months, sick of the heavenly train
In three short months—he mov'd to town again.
Written 1770
Last updated January 11, 2023