by Philo Ikonya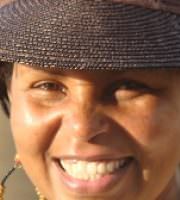 I think of you beauty that might makes me hear.
I connect and you are faraway.
I disconnect and ask you to help me
listen to the world keenly from the start.
To hear so that I can speak wisdom when I do.
To listen deep so that my passionate heart is not vanquished
consumed in the moment of pain.
Copyright ©:
Philo Ikonya
Last updated July 14, 2015