by Stanley Wilkin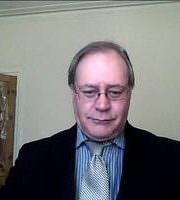 A terrible noise rising and falling
Cutting through the wind. It was a
Very bad day. Only before war or after it, are there
Such days.
In the valley, between tree stubs, were
The bodies of long dead men. Now
Ghosts waiting for their respective funerals
With expanding stomachs and darkening
Complexions.
Yellow roots spreading swiftly across
The valley, protected by immense oaks. Sunshine
Filling the sky like a reflection. Succulent unbothered
Grass. The weeping
Of undiscovered winds
The call of the past.
In such a land centuries
Have left their spittle
Memories have faded
Like empty laughter at a funeral.
The broken, fragmented landscape
Declares human violence
And human domesticity.
Each event the examination of the one before.
We walked up this road
Among these ochre leaves,
Among these expanding roots,
Primary coloured flowers and swirling daffodils.
We witnessed time evaporate in the chemical
Obduracy of love. We arrived at the end,
A dusty path that rarely went straight,
And said 'goodbye'. In such instances, time
Ends with a caress.
Copyright ©:
Stanley Wilkin
Last updated July 02, 2015